What should be qualities of leader ?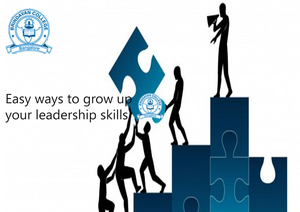 Let's be truthful, we all are not born with Leadership Skills but these abilities can be implanted bit by bit. Experts from Brindavan College are here to help you to gain the knowledge which leads to a path to become an effective leader in every sphere of life. You must know the imperative abilities that you must have in case you want to become a proficient leader. Read on to know more:
• Learn to be a good listener
A good leader listens and tries to understand the thoughts of the people. It is essential to be companionate and kind towards people in order to win their confidence and trust. It is an important quality of a great leader and for that reason you should always try to be a people's person.
• Learn to be a good motivator
A leader ought to be a brilliant motivator and moreover he must realize that he can become successful only when his team members succeed, therefore he must keep them motivated.
• Be trustworthy with people
One needs to know the significance of keeping up trust and honesty in the group as this would promise an increased output and general development, both individually and altogether.
• Learn the skill of managing time
As a leader you would need to figure out how to deal with your time effectively or else you would end up in being in the middle of a great deal of anxiety and pressure.
• Improve your Communication
It is also essential for a leader to have extremely good communication skills. So if you lack in this aspect then try to improve it at the earliest.
• Keep Patience
An efficient and impactful leader needs to have a high tolerance level in light of the fact that he/she might have to face complicated and challenging situations.