Engineering in Architecture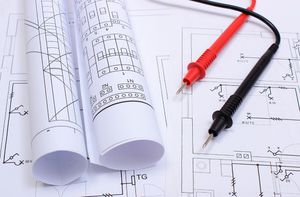 The term architecture refers to the art and science of designing buildings and other physical structures. Architects are the kingpins behind the aesthetically and tactfully designed buildings.
Apparently, it is because of the creative ideas of some architects that we have buildings like the Burj-al-Arab in Dubai, Red Pepper House in Kenya, Taiwan 101 in Taipei, and several other architectural wonders. Career in architecture is not only lucrative but also gets the innovative juices flowing.
Eligibility
To become eligible for applying for undergraduate programmes for studying architecture, the candidate must have the higher secondary school passing certificate, i.e. the Class XII examination with major in science. It usually takes four years to complete bachelor's degree in architecture.
List of Courses available for Architecture
Courses will include both theoretical and practical training. The candidate will build, sharpen creative skills, by spending hours in the design studio and take on projects independently as well as in groups. Here is the list of courses available for architecture aspirant:
• Diploma in Architecture Engineering
• Diploma in Architecture Assistantship
• Bachelor of Engineering in Architecture Engineering
• Bachelor of Technology in Architecture Engineering
• Master of Technology in Architecture Engineering
• Master of Technology in Town & Country Planning
• Master of Philosophy in Architecture Engineering
Future Scope
The scope for building an affluent career in architecture has never been as big as it is nowadays. Says Dr Majed A.A. Sabha, Chairman— Brindavan College, "Due to the technological advancements and large-scale projects, numerous specializations including building material engineering, urban planning, building sciences, project management, urban design and landscape architecture have emerged in this domain.
Salary Package
Initially, an architect can expect around Rs. 25,000 at the minimum. After four to five years in this field, look forward to anything from INR 50,000 to 60,000. The amount of investment in the domain is rising with each passing day. The demand is likely to surge in next few decades as India is planning to expand Foreign Direct Investment (FDI) in real estate and it will draw huge investments from foreign companies.