Why you should choose BBA ?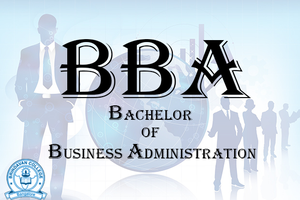 Education is an important part of human beings. The basic difference between a human and animal is education. Education gives us motivation, self confidence and courage to live our life in better ways. An educated person leads our nation to the path of development. When a baby is born his/her parents start planning for his/her future, studies and career. Child starts his schooling and during his school time he learns a lot which enhances the learning, behaviour and attitude towards life. After schooling or 10+2 a student decides his further career. He has to choose his stream in which he wants to pursue his higher studies. There are commonly three streams after 10+2:-Art, Science and Commerce.
Students who are interested in technologies choose science as their stream. And the other who builds their interest in business and economy choose commerce as their stream. Today's world is of marketing, business and management. So for better future and career BBA is a better option for commerce students. But not only commerce students seeks for business and marketing after 10+2, science students also wants to plan their future in this field. The education sector is brimming with ample of courses like BBA, BBE, BFMS and many more to enhance the career opportunities. Among all, students usually prefer BBA as it provides much better career opportunities. Brindavan College Banglore offers you great opportunities to study BBA in Banglore's best BBA institutes.
BBA stands for Bachelor of Business Administration. It offers great understanding of business management and its environment. Also BBA helps students in building leadership quality and management skills. It develops problem solving skills which are compulsory in this competitive world. BBA helps you in learning every aspects of management in early stages. It connects you to the management environment and leads to grasp more knowledge about business and marketing. It improves your strategic thinking and develops tactical skills. It is three year bachelor management program which gives you entire knowledge of a business and marketing ethics. More company looks for BBA graduates so it is best career option for students who wants to achieve new peaks in marketing.
Choosing the best college also matters. So go and get yourself enrolled in Brindavan College without wasting your time anymore.